It's time to celebrate a special man in your life. Show dad how much you care this Father's Day by giving him a gift he can really use. No, not tools — something even better. Give him the gift of comfort during these hot summer months. Here are some TOSOT products that can make an awesome gift for your dad.
Help dad keep his cool this summer
We have plenty of air conditioners to choose from so let's narrow it down for you. Help dad stay cool while on the go by gifting him a Shiny 10,000 BTU Portable Air Conditioner.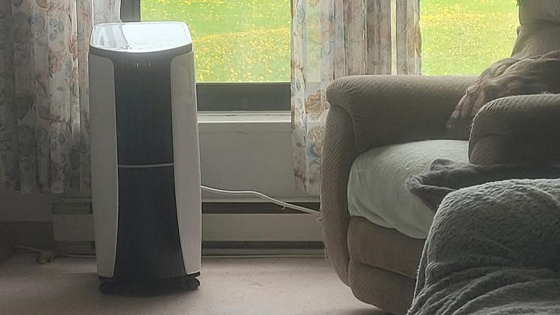 He can stay cool everywhere with this portable unit. It's great for small rooms up to 400 sq. ft and has an operating noise level of 49 decibels. It's small and quiet so using it is a breeze.
Bonus points: It has a reusable air filter, adjustable timer, and it's dehumidifier capable.
Improve his quality of life by improving his air quality
The air we breathe plays a huge role in our overall health and wellness. The KJ350G True HEPA Air Purifier uses a medical grade filter and four stage filtration process to clean the air. It's also equipped with a UV light to eliminate airborne bacteria, viruses, mold, and other harmful pathogens.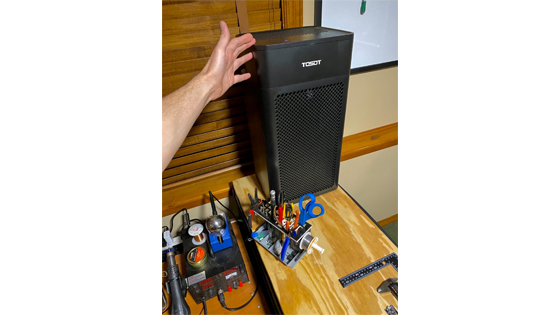 Your dad can choose from three different speeds. 
Low Speed: Maintains already good air quality

High Speed: Cleans faster and quicker — great for removing dust, pollen, and pet dander

Turbo Speed: Removes heavy smoke, dust, and bad odors
No matter what speed he chooses, it runs quietly so he won't have to worry about a lot of noise. Go above and beyond by making your purchase a bundle by adding the KJ350G Replacement Filter Set so he can have an extra when it's time to change out the filter
Defeat humidity in the man cave or basement
Does your dad love his man cave or basement hang out spot? Those areas can sometimes get a little muggy, especially during and after rainy summer days. A dehumidifier is great for keeping those areas dry and the air fresh all year round.
The 50 Pint Dehumidifier w/Pump  is made with high-quality parts because our customers (dad included) deserve the best. It uses solid-copper tubing in our internal lines for better heat transfer and received a UL94 flame-retardant classification of V-0.
We know dad doesn't need any extra noise, the peak sound level of 52 decibels means it will be so quiet. The internal pump can automatically remove the water outside. He probably won't remember it's there but it will still get the job done. 
The gift of options
Put the power in dad's hands. Get him a TOSOT Gift Card so he can pick out exactly what he wants. After all, dad does know best, right?
A practical guy deserves a practical gift that will keep him well taken care of during the summer months and year round. Show your dad you care by keeping him happy and comfortable.