It's our anniversary! Thank you to our customers both old and new — we wouldn't be where we are today without you. 
No matter how long you've been a TOSOT customer, we want to take this time to really celebrate. Allow us to reintroduce ourselves to remind you why you shop with us and as a thank you, get your favorite products at a reduced price when you shop our sale and enter for a chance to win free products.
Who we are
Our HVAC brand was founded in 1991. TOSOT is made by GREE Electric Appliances Company of Zhuhai. We work to give you quality residential and commercial air conditioners including ductless-split, single and multi-zoned PTACs, window air conditioners, dehumidifiers, and VRF (Variable Refrigerant Flow) units.
We've been in business for 31 years now and we surely have grown. Now we have:
90,000+ employees

14 production bases

Rank 488 in Fortune Global 500

How we make it happen
TOSOT is the largest air conditioning manufacturer in the world. We have more than 900 testing labs, 90+ research centers, and 2,306 patents to make it happen. We work hard to research and produce our products because we want you to have what you deserve: the best.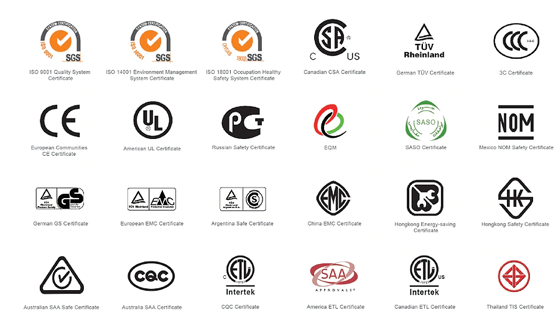 Celebrate with us
TOSOT wouldn't be able to celebrate 31 years without you. We have a couple ways you can join us in celebrating our very special anniversary:
Multiple giveaways - Enter for a chance to win free products — but there's a catch. The more entries we get, the more giveaways will be unlocked so make sure you spread the word so we can get to our entry goal to unlock the grand prize. Here's the breakdown: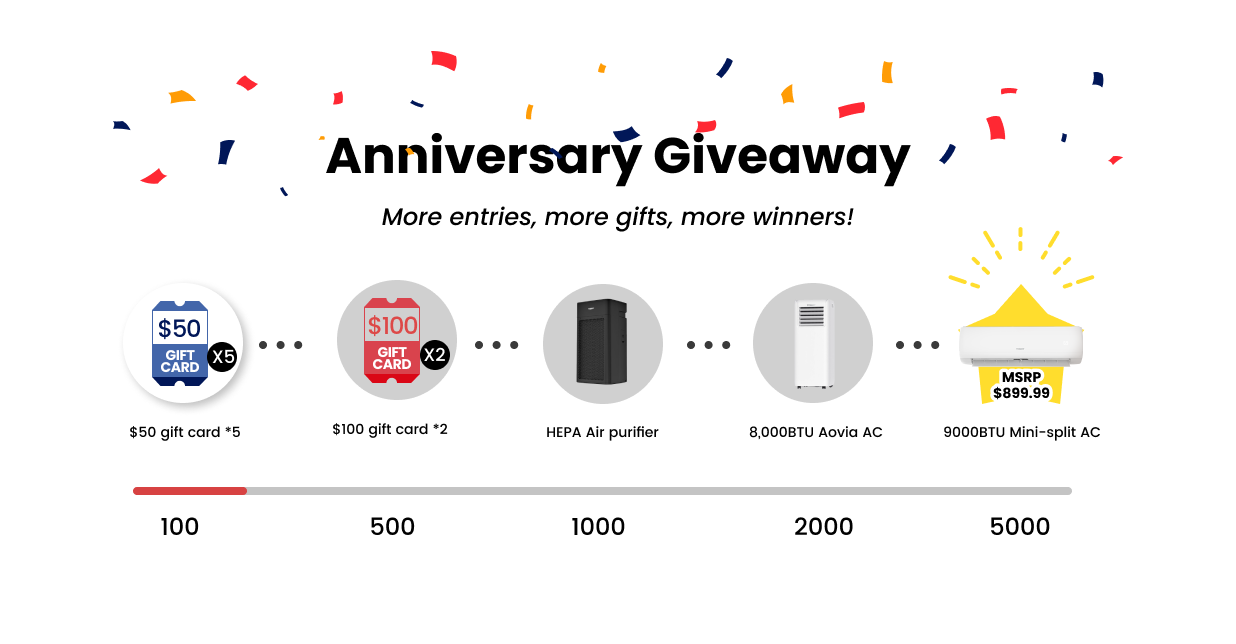 Get your favorite products or try something new at a reduced price or as a freebie: Everyone loves a good sale, here's an overview of our sale dates: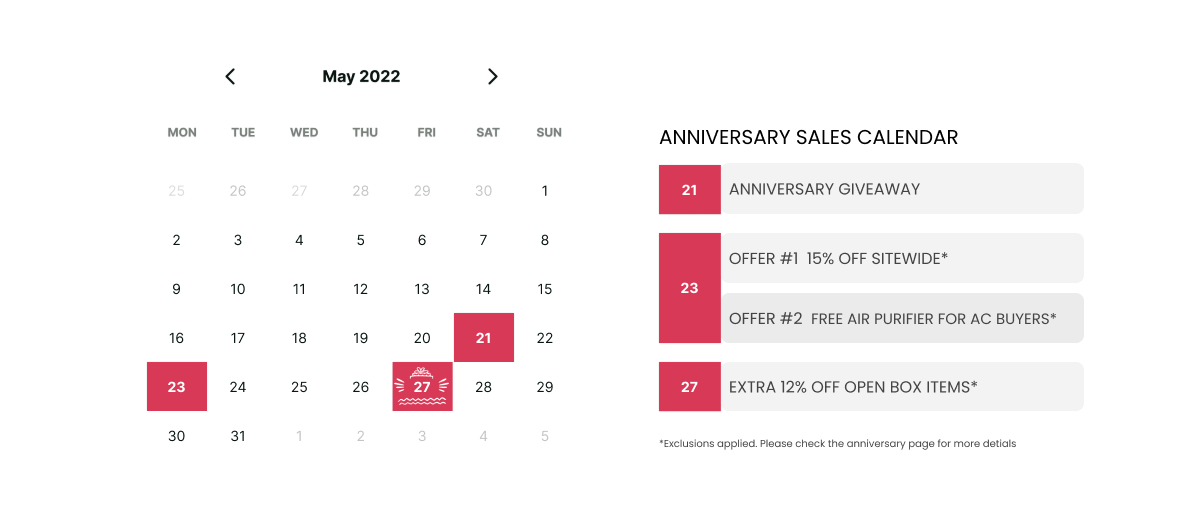 We can't thank you enough for shopping with us. We will continue to make the high-quality products you love with the care and attention you deserve. Celebrate with us now, deals like this only come once a year.