Ahorra $10.00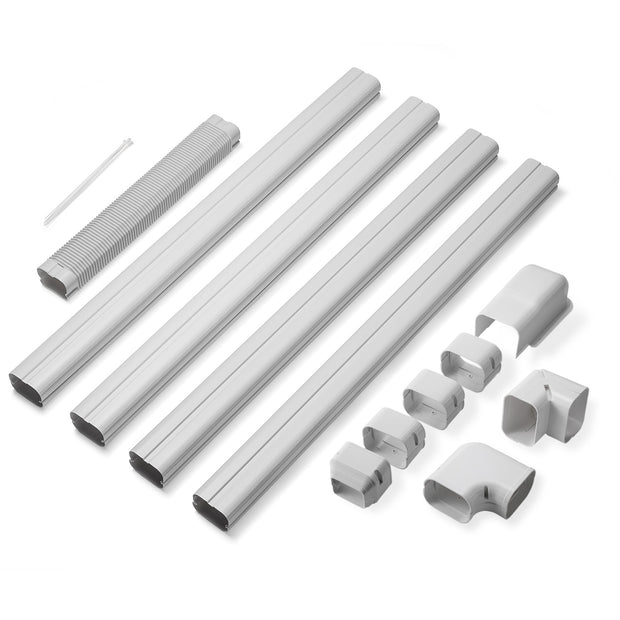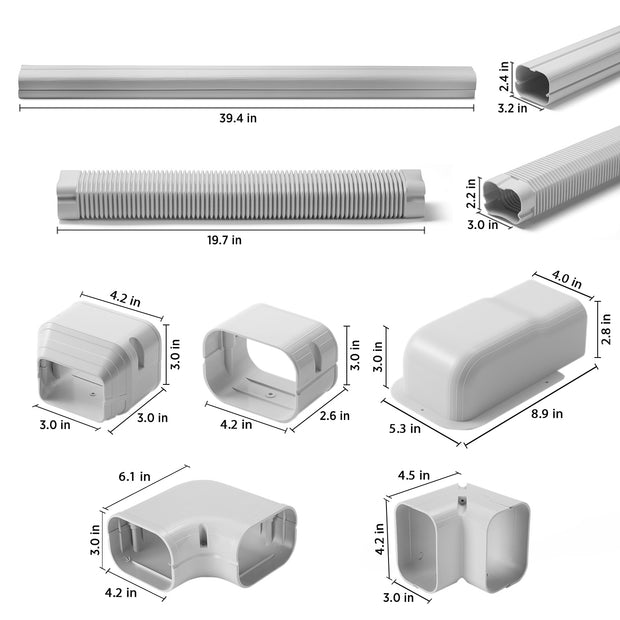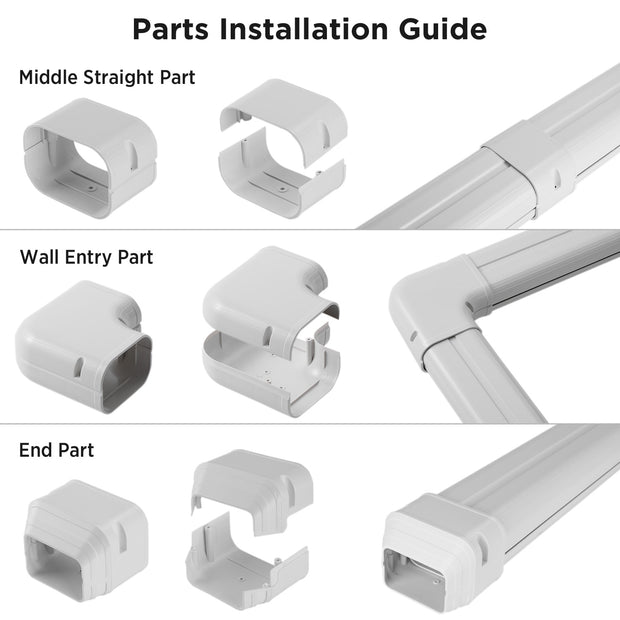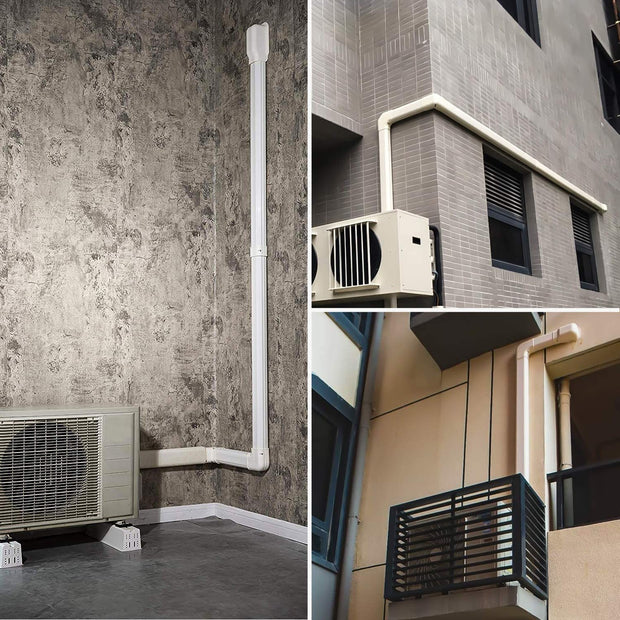 Características

Valoraciones
Features
NEAT APPEARANCE: This line covers keep your pipes and cords organized while providing protection that extends the lifespan of your AC unit by reducing maintenance.

UNIVERSAL APPLICATION: Doesn't matter which brand you use, this 3-inch wide tubing is adaptable for most ductless mini split and central air conditioning units up to 36,000 BTUs.

LONG-LASTING: Weather-resistant and safe for temps of -40-140℉, this PVC line-cover set will protect your AC lines for years to come without fading, cracking, or deforming.

EASY INSTALLATION: After screwing the bottom of the cover to the wall, the top cover can be quickly snapped on. All parts can be trimmed according to the specific length of your lines or cables.

CUSTOMIZABLE: This line cover sets can be painted to match the exterior wall colour to provide a seamless appearance on your building exterior. No more ugly cables hanging around or line covers that stick out like a sore thumb.
3-Step Installation
Attach the bottom cover to the wall using the included screws and mounting anchors
Place your AC lines over the bottom cover and attack lines to cover with cable ties
Snap on the top cover piece to completely cover and protect the AC lines
Package Includes:
4 x Straight Duct (39.4'')

1 x Flexible Duct (19.7'')

3 x Coupling

1 x 90° Elbow

1 x 90° Flat Elbow

1 x Wall Entry Cap

1 x End Cap

5 x Nylon Cable Tie

1 x Wall-Mounted Hardware Kit