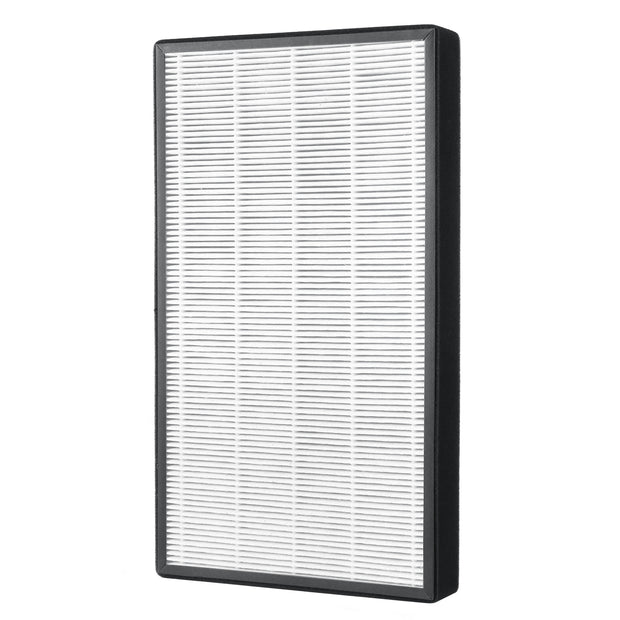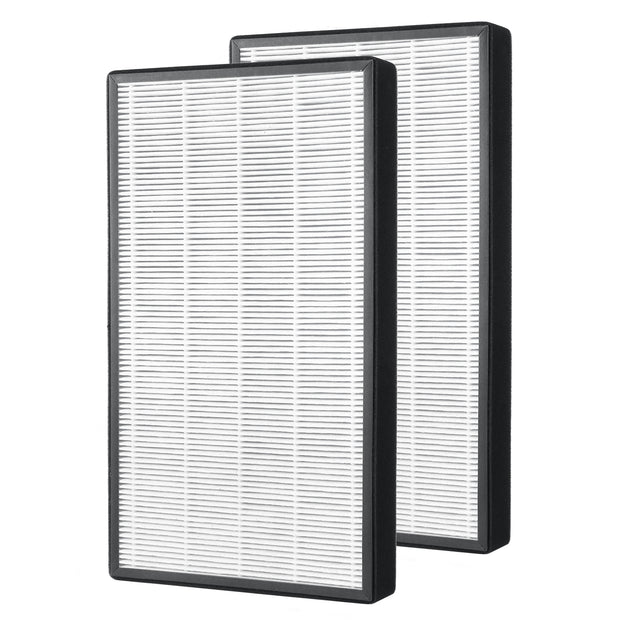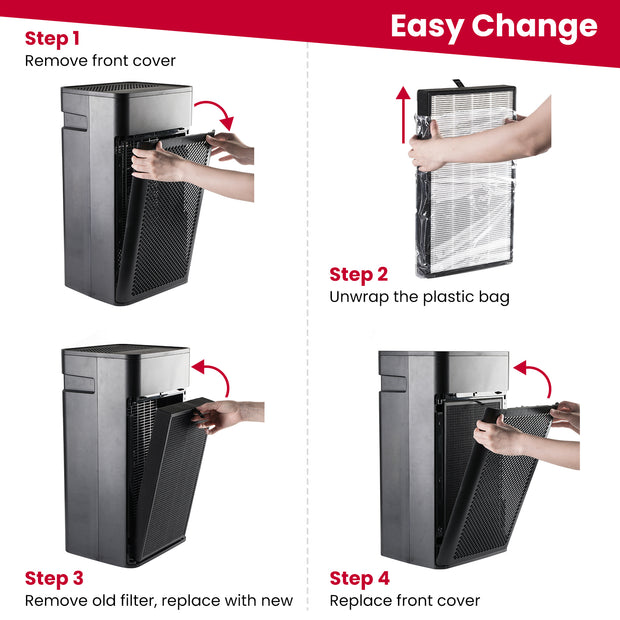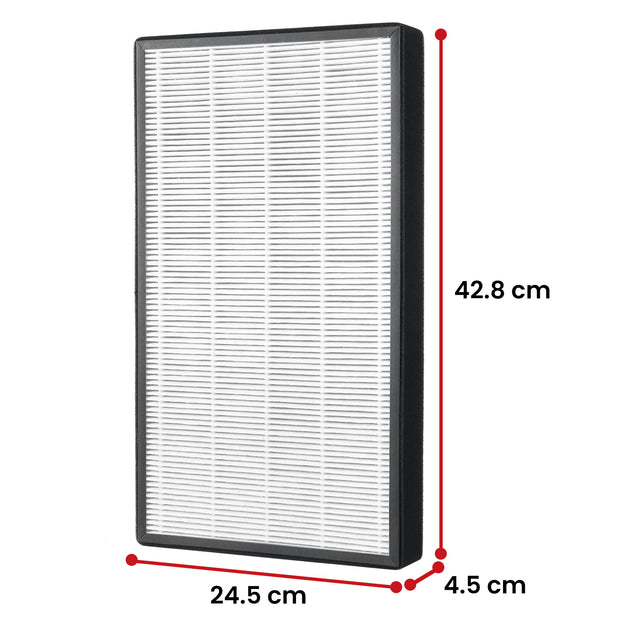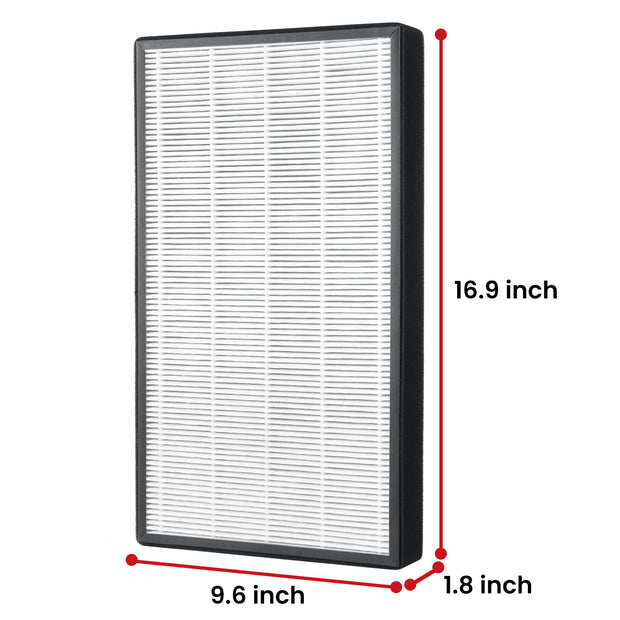 Características

Tech Specs

Valoraciones
The TOSOT True HEPA H13 filter is the newest member in the fight for clean air. Airborne particles don't stand a chance against a medical-grade HEPA H13 filter while odors and VOCs (formaldehyde, ammonia, benzene, etc.) are easily removed by the activated charcoal filter. For additional protection, activate the UV-C light to kill airborne bacteria, viruses, mold, and other nasty pathogens. 
The True HEPA H13 filter is ideal for those who suffer from seasonal allergies, have pets living in the home, are more sensitive to poor air quality, or anyone who wants to improve the general air quality in their homes. 
Feature
Medical Grade Filter: Remove up to 99.97% of airborne particles as small as 0.1 microns with a True HEPA H13 filter. For your reference, 0.1-micron particles are 1000 times smaller than a human hair.
Stage Filtration: Clean your air through 3 stages of purification. The pre-filter traps large particles and hair, the carbon filter traps odors and VOCs, while the HEPA H13 filter removes tiny particles from the air so they aren't trapped in your lungs.
Longer-Lasting: Each new filter will last 6-8 months (or 5760 hours) depending on the air quality and how often the purifier is running. A 2 pack of filters will provide you with clean, fresh air to breathe for the next year or longer!
Easy to Replace: Power off, open the front grille, remove the old filter, and insert the new replacement filter. After installation, press and hold the FILTER RESET button to reset the change filter reminder.
Larger Filter Area: Cover a larger area thanks to high-density, pleated filter layers that are capable of filtering more airborne particles while providing a smoother airflow.
When to Replace
It's time to replace the air filter every 6-8 months or when the filter change reminder icon is illuminated on the control panel. 

Other signs it is time to replace the filter are: increased noise, decreased airflow, clogged filters, or you notice some strange odors coming from the unit.
How to Replace

Unplug the air purifier and remove the front grille.
Remove the old filter.
Unwrap the new filter and install it into the air purifier. Make sure the pull-tab on the filter is facing outward so it can be easily removed 8 months later. 
Reattach the front grille and power the unit back on
Press and hold the FILTER RESET button for 3 seconds to reset the filter change reminder icon.
Product dimension: 16.9*9.5*1.8inches (428*242*45mm)
Filter level: H13
Filter type: True-HEPA and carbon filters