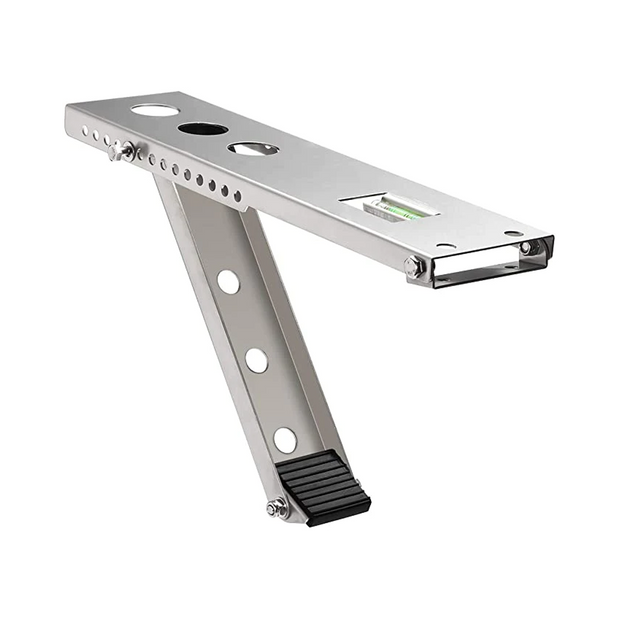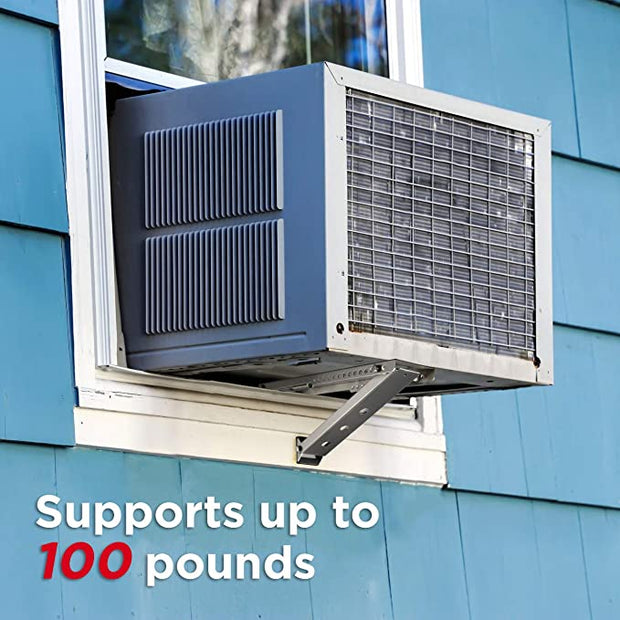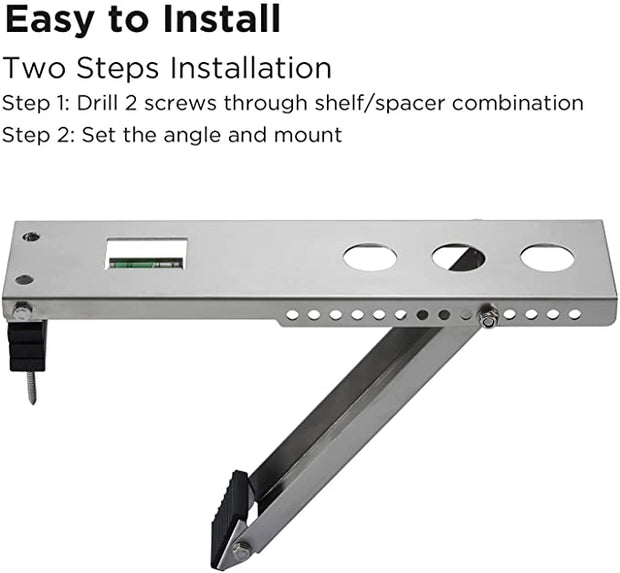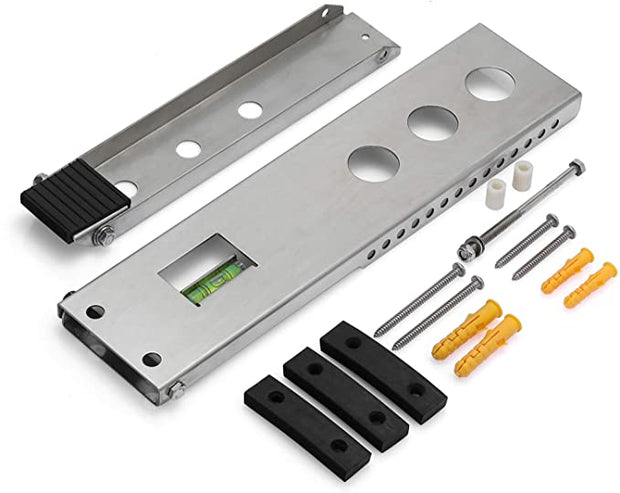 Características

Valoraciones
Bullet Points
UNIVERSAL USAGE - This bracket works well with most brands of window units from 5,000 - 12,000 BTUs. TOSOT, Frigidaire, and GE are just a few examples of brands that are compatible with this bracket.

EASY SETUP - Only 2 screws are needed to attach the pre-assembled support bracket to your window sill with minimal damage. The built-in bubble level ensures your bracket is good-aligned during your install.

REQUIREMENTS - With an adjustable depth, this bracket can be used on walls 2-11.5 inches thick for any brand of window air conditioner up to 100 pounds.

WINDOW FRAME RELIEF - Stop your heavy air conditioner from damaging your window by transferring weight to the support bracket and window frame for increased strength and safety.

MAXIMUM SAFETY - With a support bracket you'll never have to worry about your unit falling out of the window again. A bracket is a must for anyone that wants to protect their unit and the people around them and is required by law in places like NYC.
Read before Purchase
Please check if the AC unit you bought already includes support brackets.
You will need to drill 2 holes on the window sill during installation. 
Please check if your Homeowner Association allows you to drill holes on the window sill to install the brackets.
Please know that the brackets might not be so satisfying when working on vinyl, plastic, or metal windows though it might technically still work. Contact us if you have any questions. 
Package Includes:
4 x Plastic Expansion Screw (use in the wooden wall)
3 x Flat Spacer
2 x Long Screw (M6 x 70mm)
2 x Short Screw (M6 x 50mm)
2 x Small Washer
1 x Rubber Pad
1 x Hex Nut
1 x Flange Hex Bolt (M6 x 100mm)
1 x Support Body
1 x Support Leg
1 x User Guide