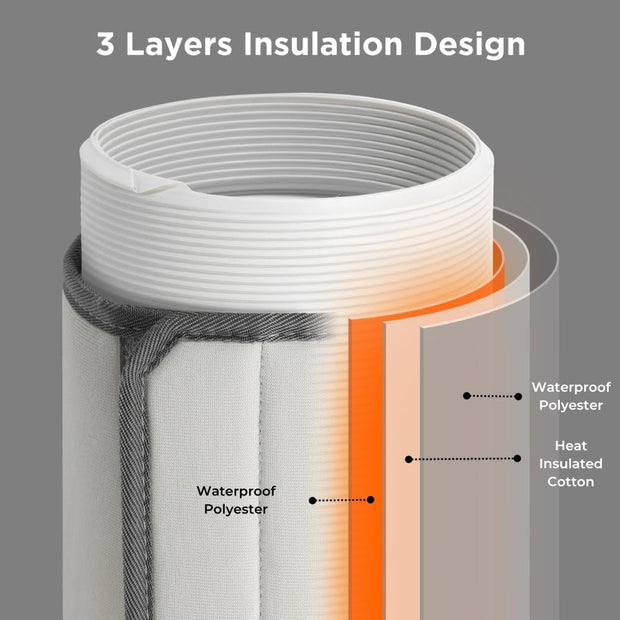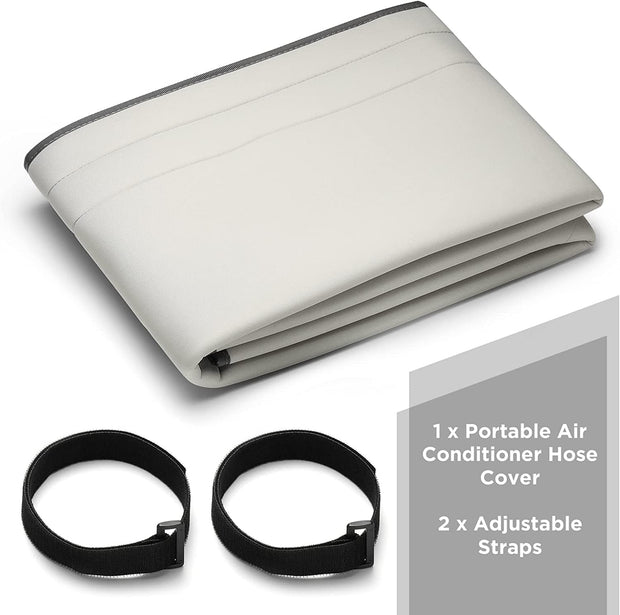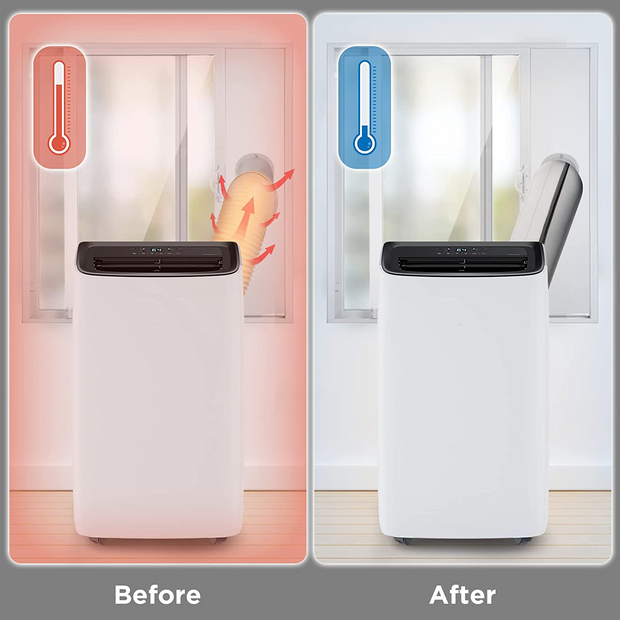 Características

Valoraciones
Key Features
Universal Fits: Compatible with most portable AC units. A 59-inch length with wider velcro, helps it easily cover regular exhaust hoses and make it fit more firmly.

3 Layers Heat Insulated: Three-layer structure with a waterproof interior and exterior polyester layer, well-insulated cotton mid-layer; this high-quality material provide excellent insulation around the vent pipe, and exhaust hose, keeping your room cool and comfortable. Blocks light that shines through the hose, Improves the AC cooling efficiency.

Quick Installation: One-step installation with no tools needed. Self-adhesive design. Comes with two adjustable straps for better fixation.

Attractive Design: The light gray appearance blends in well with any room decor, making it a necessary accessory for your portable AC unit. Insulates and reduces heat from exhaust hose, while adding a touch of style to your home.

Durable and Soft: High heating-reducing efficiency with great wrinkle-resistance material. Easy to fold to store when not used, meanwhile ensuring it won't deform even after many times folding.