Different models of dehumidifiers accommodate different sizes of spaces and come with a variety of functions. When looking for a dehumidifier, there are some features that it must have to be effective. For example, it has a timer or auto restart/shut-off function. The reason is it can help control the mold-forming more effectively. Bathrooms are the wettest places in your home, so moisture reduction is vital.
 A bathroom tends to have more moisture when there is no effective ventilation which causes mold and mildew to grow. This is where dehumidifiers come in. They can reduce the humidity and moisture in the air of your bathrooms, preventing mold from building up. Hot baths cause the most moisture in the air, so a dehumidifier is a perfect solution to the damage this moisture can create. 
With the wide range of brands available, it can be hard to make a decision about what kind of dehumidifier to buy.  If you are clueless about what to look for in a dehumidifier, this article will cover every feature you should prioritize.
Energy-Saving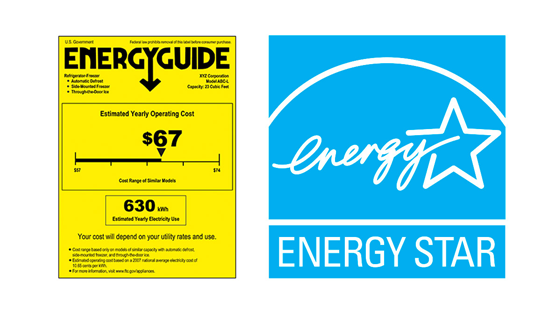 Dehumidifiers are used for long periods, which means they can spike your utility bill. Because of this, when looking for dehumidifiers, it is a good idea to look for energy-saving units. Just as you would find an energy-saving blade hand dryer, many energy-saving dehumidifiers exist to suit your bathroom. Several models available on the market allow an energy-saving mode or are purely energy-saving on their own. It is a good idea to invest in them even if they are a bit more costly than your traditional dehumidifiers, as you will save more money in the long term.
If we take the TOSOT 20-pint dehumidifier as an example, it uses 480 watts of power. You can expect to run the dehumidifier the whole day for less than one dollar. 
Another energy-saving option that dehumidifiers possess is draining via gravity. The most significant part about the drain via gravity feature is that it does not require a pump, which would use extra electricity. Or you can simply use the bucket to collect water.
 Dehumidifiers are available in all sizes to accommodate different bathroom sizes with more expansive or smaller areas. If your bathroom is not as big, opting for smaller dehumidifiers, like a 20-pint model,  would be an ideal solution. A smaller unit would contain smaller fans and use less electricity. The energy-saving options available also include a restart feature for when the power goes out and an indicator to remind you to clean the filter of your dehumidifier.
Noise Level
Different dehumidifiers will have different noise levels. You may not pay much attention to the sound your dehumidifier makes in the daytime, but you may want it to be quieter when you are trying to go to sleep. Depending on the type of unit, a dehumidifier may be either loud or noiseless.
At night, a 45-dB dehumidifier is the best so as to not disturb sleep. During the day or in larger environments, it is recommended that you use a 50-dB model. There are other factors to consider when it comes to noise level, like the size of your bathroom and the type of fans used.
You can look for dehumidifiers that do not have compressors, as these tend to be quieter than models that do. Portable dehumidifiers are also known to be quieter than their larger counterparts, so there are plenty of quieter options available.
 Tank Capacity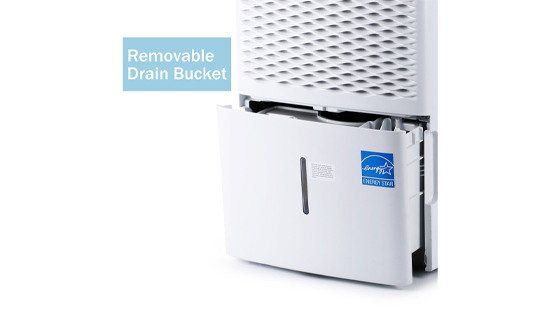 A larger tank capacity on your dehumidifier means you will not have to filter it as regularly. This can be highly time-saving, meaning that it can dehumidify larger amounts of water. Dehumidifying more water at once is also more energy efficient since it does not need to be switched on for extended periods. The air is drawn into the tank by a fan and further warmed. With a larger tank, you can monitor all the moisture and see how filled the tank is.
A bathroom dehumidifier tank capacity is around 0.8 gallons, ideal for standard-sized bathrooms, whereas smaller ones only cover the surface area of sinks or closets.
To conclude, we recommend investing in energy-saving dehumidifiers that use the draining via gravity feature instead of the pumps that utilize more electricity. 
Secondly, go for quieter dehumidifiers. You can find these available in a variety of different models and brands, as quiet options are the most preferential nowadays.
Finally, having a larger tank capacity is extremely helpful, since it dehumidifies your bathroom in a shorter period, thus saving electricity. It also saves time, so you don't have to manually empty your tank constantly. With all of this in mind, you can find the ideal dehumidifier for your bathroom. 
Check out the TOSOT dehumidifier lineup to pick the right model for your bathroom!
We hope this article proved insightful and informs you about everything you need to know when getting a dehumidifier. Thank you for reading!